Welcome to the official Website of Puyang Longda Nonwovens Co., Ltd.

Leader's speech
---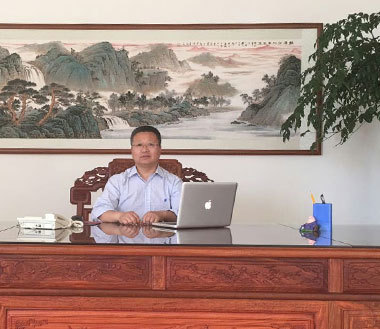 "To science and technology as a precursor,to the quality of survival, to the credibility of development"
  Distinguished leaders, guests and friends:
  Hello, everyone!
  Since the establishment of the company more than ten years ago, we utilize our own diligence and wisdom to commit ourselves to melting and casting nonwovens, and to make perfection more perfect. We persistently pursue our customers' satisfaction, always adhere to the tenet of "science and technology oriented, seeking existence with quality, and seeking for development through reputation", and stick to the principle of "converting demands to products, knowledge to services, efforts to benefits, ideals to successes, and success coming from customers' satisfaction", so as to make efforts to develop new products and keep high product quality, and provide our customers with higher quality service.
  Based on the idea of continuous innovation, going beyond ourselves and being fearless of challenges, and with our good faith and persistence, we strive to create miracles one after another. We steadfastly walk along the road of common prosperity of the enterprise and the society, rely on advancing awareness, stubborn fighting will, and our passions for work, and strive to get ahead of the age's rhythm. We implement total quality management for each link from the development, production, sales of our products and the after-sales services, to actively provide safe and reliable nonwoven products.
  We sincerely express our thanks to all new and old customers, distributors and colleagues for your support, and we hope that we can be committed to creating famous-brand nonwoven products in China together with you.
  We become ambitious because our company is located near a mountain, and become wise because the company is near to a river. We forge ahead in unity and we hope that we can make great achievement together with persons of vision and of noble aspirations around the world.
  That's all, thanks!